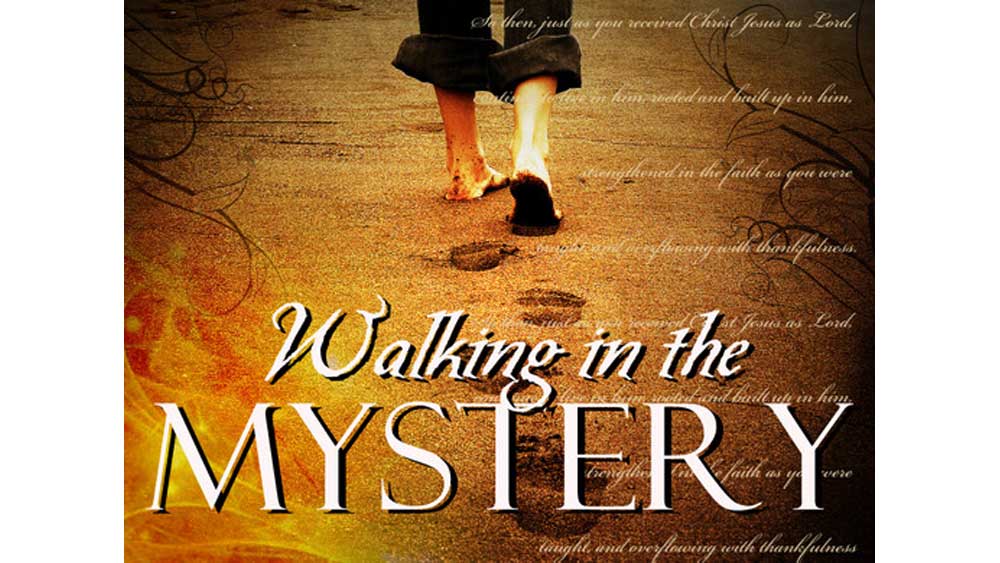 In contrast to human ideas, our faith relies on oneness with Christ. Multiple metaphors are used to describe that oneness: we are said to be circumcised with Christ, buried with Him in baptism, raise with Him, made alive with Him, and our debt nailed to His cross. The overall point is that our faith relies on our constant connection to the living Christ. That personal connection provides the foundation for living out faith in Christ. One of the emphases of this passage is how guilt and shame which prevents that oneness has been taken away forever.
Scripture References: Colossians 2:8-15
From Series: "Walking in the Mystery"
As we continue the series in Colossians, we see the practical application of what it means to worship the cosmic and yet personal Christ that was introduced in the first section. This section takes the mystery of who Christ is and applies it to the lives of a community of faith. Instead of pursuing some other kind of mystery, they are called to dive into the mystery of Christ and watch how it transforms every aspect of their lives. There are particular applications to community life, legalism, character, family, professional life, religious expression, and more. This is the beauty of life with Christ: we worship a cosmic Christ who is far outside the realm of our normal lives and yet that very worship completely transforms the day to day life that we live in this world.
More From "Walking in the Mystery"