For over 70 years, the Word of God has been preached faithfully at Peninsula Bible Church. Our entire sermon library is available here.
For detailed search capabilities, try our Advanced Sermon Catalog.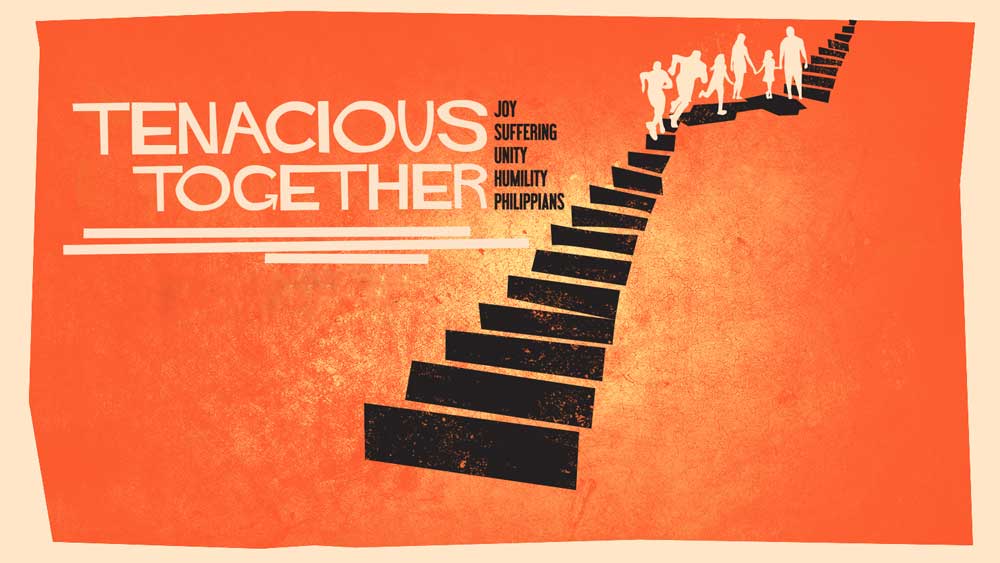 As we kick off a new series in the book of Philippians, we get a glimpse of the deep love that the apostle Paul has for this community. We'll see that his commitment to them is a model of the love that he wants them to share with each other. We'll get a preview into his hopes that this letter would encourage them toward perseverance and unity. As we absorb his words, we'll see how we can grow in love for each other as well.
Scripture References: Philippians 1:1-11
From Series: "Tenacious Together"
More Messages
This tool provides advanced search capability on the entire Peninsula Bible Church sermon library.
Enter search parameters to narrow the sermon list appearing below. Scroll to the bottom of the page for additional search tips.
| Date | Sermon | Book | Chapter | Scripture References | Last Name | First Name | Speaker | Speaker | Sermon Series | Title |
| --- | --- | --- | --- | --- | --- | --- | --- | --- | --- | --- |
| 29 Apr 1956 | The Christian and Worldliness | 1 John | 2 | 1 John 2:15-17 | Stedman | Ray | Ray Stedman | Stedman, Ray | Main Service | The Christian and Worldliness |
| 29 Apr 1956 | The Christian and Worldliness | 2 Corinthians | 6 | 2 Corinthians 6:14-18 | Stedman | Ray | Ray Stedman | Stedman, Ray | Main Service | The Christian and Worldliness |
| 29 Apr 1956 | The Christian and Worldliness | James | 4 | James 4:4 | Stedman | Ray | Ray Stedman | Stedman, Ray | Main Service | The Christian and Worldliness |
| 31 Dec 1958 | Doing What Comes Unnaturally | | | | Stedman | Ray | Ray Stedman | Stedman, Ray | Main Service | Doing What Comes Unnaturally |
| 31 Dec 1958 | The Lord and His Church | | | | Stedman | Ray | Ray Stedman | Stedman, Ray | Main Service | The Lord and His Church |
| 31 Dec 1958 | The Supreme Need for Fruit | Hebrews | 6 | Hebrews 6:1-12 | Stedman | Ray | Ray Stedman | Stedman, Ray | Main Service | The Supreme Need for Fruit |
| 31 May 1959 | DeGaulle, Dulles and Destiny | | | | Stedman | Ray | Ray Stedman | Stedman, Ray | Main Service | DeGaulle, Dulles and Destiny |
| 12 Mar 1960 | How Should A Christian Combat Communism? | | | | Stedman | Ray | Ray Stedman | Stedman, Ray | Main Service | How Should A Christian Combat Communism? |
| 24 Apr 1960 | Songs of Saints | | | | Stedman | Ray | Ray Stedman | Stedman, Ray | Main Service | Songs of Saints |
| 30 Apr 1960 | The Christian and Capital Punishment | | | | Stedman | Ray | Ray Stedman | Stedman, Ray | Main Service | The Christian and Capital Punishment |
| 29 Apr 1962 | More Than Others | Matthew | 5 | Matthew 5:43-48 | Stedman | Ray | Ray Stedman | Stedman, Ray | The Christian in Modern Society | More Than Others |
| 29 Apr 1962 | Simple Christianity | Romans | 1 | Romans 1:1-17 | Stedman | Ray | Ray Stedman | Stedman, Ray | Romans (Series #1) | Simple Christianity |
| 06 May 1962 | The Christian and Food Fads | | | | Stedman | Ray | Ray Stedman | Stedman, Ray | The Christian in Modern Society | The Christian and Food Fads |
| 06 May 1962 | When Everyone Knows God | Romans | 1 | Romans 1:18-32 | Stedman | Ray | Ray Stedman | Stedman, Ray | Romans (Series #1) | When Everyone Knows God |
| 13 May 1962 | The Secrets of Men | Romans | 2 | Romans 2:1-16 | Stedman | Ray | Ray Stedman | Stedman, Ray | Romans (Series #1) | The Secrets of Men |
| 20 May 1962 | The Christian and Patriotism | | | | Stedman | Ray | Ray Stedman | Stedman, Ray | The Christian in Modern Society | The Christian and Patriotism |
| 20 May 1962 | Red Herrings | Romans | 2 , 3 | Romans 2:17-29, 3:1-8 | Stedman | Ray | Ray Stedman | Stedman, Ray | Romans (Series #1) | Red Herrings |
| 27 May 1962 | Peale or Paul? | Romans | 3 | Romans 3:9-26 | Stedman | Ray | Ray Stedman | Stedman, Ray | Romans (Series #1) | Peale or Paul? |
| 03 Jun 1962 | Exhibit A | Romans | 3 , 4 | Romans 3:27-31, 4:1-25 | Stedman | Ray | Ray Stedman | Stedman, Ray | Romans (Series #1) | Exhibit A |
| 10 Jun 1962 | A Christian View of Evolution | | | | Stedman | Ray | Ray Stedman | Stedman, Ray | The Christian in Modern Society | A Christian View of Evolution |
| 10 Jun 1962 | Faith Faces Life | Romans | 5 | Romans 5:1-11 | Stedman | Ray | Ray Stedman | Stedman, Ray | Romans (Series #1) | Faith Faces Life |
| 17 Jun 1962 | To Reign in Life | Romans | 5 | Romans 5:12-21 | Stedman | Ray | Ray Stedman | Stedman, Ray | Romans (Series #1) | To Reign in Life |
| 24 Jun 1962 | The Day I Died | Romans | 6 | Romans 6:1-14 | Stedman | Ray | Ray Stedman | Stedman, Ray | Romans (Series #1) | The Day I Died |
| 01 Jul 1962 | Choose Your Master | Romans | 6 | Romans 6:15-23 | Stedman | Ray | Ray Stedman | Stedman, Ray | Romans (Series #1) | Choose Your Master |
| 15 Jul 1962 | Do Chrisitans need the Ten Commandments? | Romans | 7 | Romans 7:1-13 | Stedman | Ray | Ray Stedman | Stedman, Ray | Romans (Series #1) | Do Chrisitans need the Ten Commandments? |
| Date | | Book | Chapter | | | | | Speaker | Sermon Series | |