For over 70 years, the Word of God has been preached faithfully at Peninsula Bible Church. Our entire sermon library is available here.
For detailed search capabilities, try our Advanced Sermon Catalog.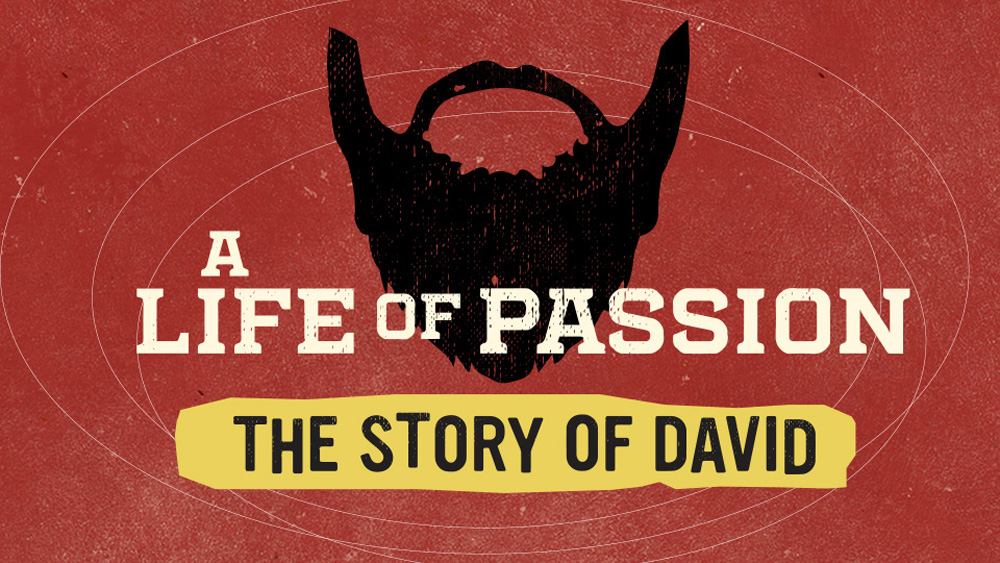 The story of David has taken a dark turn. First, we saw him sexually assault a woman and murder her husband. Then we saw his son Amnon rape his half-sister Tamar. Those actions cry out for a response from David. But he does nothing. Instead, his other son Absalom exacts revenge and flees in fear. And still David does nothing. By considering the consequences of David's passivity, we'll be challenged to think about areas in our life in which we might be stuck. What keeps us from acting? How can we be free?
Scripture References: 2 Samuel 14:1-33, 2 Samuel 13:23-39
From Series: "A Life of Passion: The Story of David"
Who am I? Who is God? These are two of the most pressing questions of human existence. All throughout life, we struggle to find our own identity and we yearn to know what more is out there. The Bible tells a detailed story of one man who helps us to wrestle with those questions: the ancient King of Israel, David. David is one of the most important characters in the biblical story. He is the favorite King, the repentant sinner, the fearless warrior, and the soulful poet. He led the ancient people of God during their golden years. He is a forerunner to the Son of God, Jesus Christ, who would create a new people of God, saved through faith. And yet, David is a mystery. Sometimes his actions are inspiringly noble. Other times, he is shockingly evil. What are we to make of this man? How can an adulterer and murderer be described as "a man after God's own heart?" For ten months, we will follow the story of David. We will wonder at his integrity and grieve his failures. But through it all, we will see a life of passion. We will see a man who walks with God, in success and failure. And we will walk with God in our own complex lives. Join us as we embark on a journey to discover ourselves and God in the story of David. May we become "men and women after God's own heart."
More Messages
This tool provides advanced search capability on the entire Peninsula Bible Church sermon library.
Enter search parameters to narrow the sermon list appearing below. Scroll to the bottom of the page for additional search tips.
| Date | Sermon | Book | Chapter | Scripture References | Last Name | First Name | Speaker | Speaker | Sermon Series | Title |
| --- | --- | --- | --- | --- | --- | --- | --- | --- | --- | --- |
| 29 Apr 1956 | The Christian and Worldliness | 1 John | 2 | 1 John 2:15-17 | Stedman | Ray | Ray Stedman | Stedman, Ray | Main Service | The Christian and Worldliness |
| 29 Apr 1956 | The Christian and Worldliness | 2 Corinthians | 6 | 2 Corinthians 6:14-18 | Stedman | Ray | Ray Stedman | Stedman, Ray | Main Service | The Christian and Worldliness |
| 29 Apr 1956 | The Christian and Worldliness | James | 4 | James 4:4 | Stedman | Ray | Ray Stedman | Stedman, Ray | Main Service | The Christian and Worldliness |
| 31 Dec 1958 | Doing What Comes Unnaturally | | | | Stedman | Ray | Ray Stedman | Stedman, Ray | Main Service | Doing What Comes Unnaturally |
| 31 Dec 1958 | The Lord and His Church | | | | Stedman | Ray | Ray Stedman | Stedman, Ray | Main Service | The Lord and His Church |
| 31 Dec 1958 | The Supreme Need for Fruit | Hebrews | 6 | Hebrews 6:1-12 | Stedman | Ray | Ray Stedman | Stedman, Ray | Main Service | The Supreme Need for Fruit |
| 31 May 1959 | DeGaulle, Dulles and Destiny | | | | Stedman | Ray | Ray Stedman | Stedman, Ray | Main Service | DeGaulle, Dulles and Destiny |
| 12 Mar 1960 | How Should A Christian Combat Communism? | | | | Stedman | Ray | Ray Stedman | Stedman, Ray | Main Service | How Should A Christian Combat Communism? |
| 24 Apr 1960 | Songs of Saints | | | | Stedman | Ray | Ray Stedman | Stedman, Ray | Main Service | Songs of Saints |
| 30 Apr 1960 | The Christian and Capital Punishment | | | | Stedman | Ray | Ray Stedman | Stedman, Ray | Main Service | The Christian and Capital Punishment |
| 29 Apr 1962 | More Than Others | Matthew | 5 | Matthew 5:43-48 | Stedman | Ray | Ray Stedman | Stedman, Ray | The Christian in Modern Society | More Than Others |
| 29 Apr 1962 | Simple Christianity | Romans | 1 | Romans 1:1-17 | Stedman | Ray | Ray Stedman | Stedman, Ray | Romans (Series #1) | Simple Christianity |
| 06 May 1962 | The Christian and Food Fads | | | | Stedman | Ray | Ray Stedman | Stedman, Ray | The Christian in Modern Society | The Christian and Food Fads |
| 06 May 1962 | When Everyone Knows God | Romans | 1 | Romans 1:18-32 | Stedman | Ray | Ray Stedman | Stedman, Ray | Romans (Series #1) | When Everyone Knows God |
| 13 May 1962 | The Secrets of Men | Romans | 2 | Romans 2:1-16 | Stedman | Ray | Ray Stedman | Stedman, Ray | Romans (Series #1) | The Secrets of Men |
| 20 May 1962 | The Christian and Patriotism | | | | Stedman | Ray | Ray Stedman | Stedman, Ray | The Christian in Modern Society | The Christian and Patriotism |
| 20 May 1962 | Red Herrings | Romans | 2 , 3 | Romans 2:17-29, 3:1-8 | Stedman | Ray | Ray Stedman | Stedman, Ray | Romans (Series #1) | Red Herrings |
| 27 May 1962 | Peale or Paul? | Romans | 3 | Romans 3:9-26 | Stedman | Ray | Ray Stedman | Stedman, Ray | Romans (Series #1) | Peale or Paul? |
| 03 Jun 1962 | Exhibit A | Romans | 3 , 4 | Romans 3:27-31, 4:1-25 | Stedman | Ray | Ray Stedman | Stedman, Ray | Romans (Series #1) | Exhibit A |
| 10 Jun 1962 | A Christian View of Evolution | | | | Stedman | Ray | Ray Stedman | Stedman, Ray | The Christian in Modern Society | A Christian View of Evolution |
| 10 Jun 1962 | Faith Faces Life | Romans | 5 | Romans 5:1-11 | Stedman | Ray | Ray Stedman | Stedman, Ray | Romans (Series #1) | Faith Faces Life |
| 17 Jun 1962 | To Reign in Life | Romans | 5 | Romans 5:12-21 | Stedman | Ray | Ray Stedman | Stedman, Ray | Romans (Series #1) | To Reign in Life |
| 24 Jun 1962 | The Day I Died | Romans | 6 | Romans 6:1-14 | Stedman | Ray | Ray Stedman | Stedman, Ray | Romans (Series #1) | The Day I Died |
| 01 Jul 1962 | Choose Your Master | Romans | 6 | Romans 6:15-23 | Stedman | Ray | Ray Stedman | Stedman, Ray | Romans (Series #1) | Choose Your Master |
| 15 Jul 1962 | Do Chrisitans need the Ten Commandments? | Romans | 7 | Romans 7:1-13 | Stedman | Ray | Ray Stedman | Stedman, Ray | Romans (Series #1) | Do Chrisitans need the Ten Commandments? |
| Date | | Book | Chapter | | | | | Speaker | Sermon Series | |