For over 70 years, the Word of God has been preached faithfully at Peninsula Bible Church. Our entire sermon library is available here.
For detailed search capabilities, try our Advanced Sermon Catalog.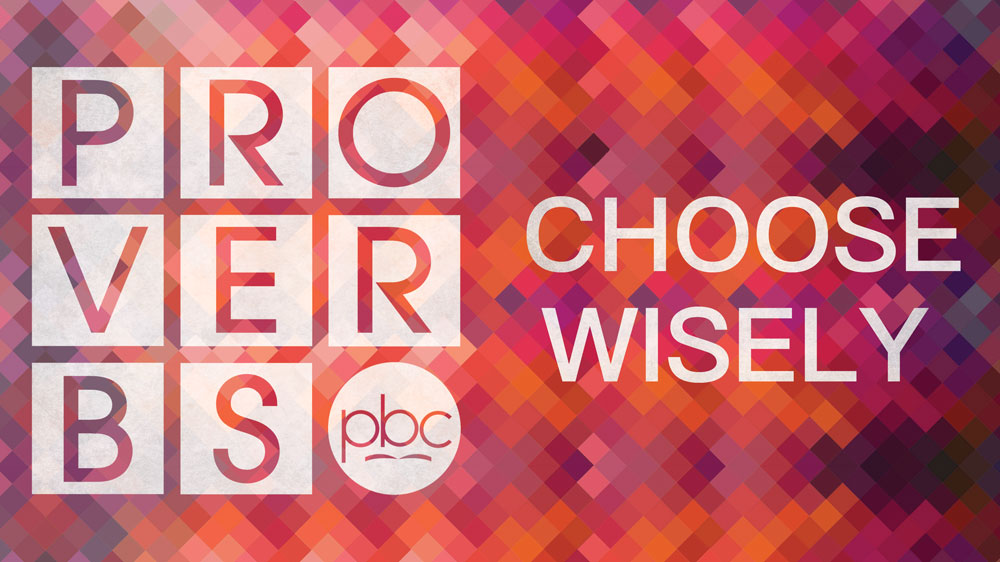 Proverbs is filled with instructions about how we can make wise choices in life. But in the middle of Solomon's collection that runs from chapter 10 to 22:16, we find nine verses that remind us that all of this is done under the rule of a sovereign and just God.
Scripture References: Proverbs 16:1-9
From Series: "Choose Wisely"
More Messages
This tool provides advanced search capability on the entire Peninsula Bible Church sermon library.
Enter search parameters to narrow the sermon list appearing below. Scroll to the bottom of the page for additional search tips.
| Date | Sermon | Book | Chapter | Scripture References | Last Name | First Name | Speaker | Speaker | Sermon Series | Title |
| --- | --- | --- | --- | --- | --- | --- | --- | --- | --- | --- |
| 29 Apr 1956 | The Christian and Worldliness | 1 John | 2 | 1 John 2:15-17 | Stedman | Ray | Ray Stedman | Stedman, Ray | Main Service | The Christian and Worldliness |
| 29 Apr 1956 | The Christian and Worldliness | 2 Corinthians | 6 | 2 Corinthians 6:14-18 | Stedman | Ray | Ray Stedman | Stedman, Ray | Main Service | The Christian and Worldliness |
| 29 Apr 1956 | The Christian and Worldliness | James | 4 | James 4:4 | Stedman | Ray | Ray Stedman | Stedman, Ray | Main Service | The Christian and Worldliness |
| 31 Dec 1958 | Doing What Comes Unnaturally | | | | Stedman | Ray | Ray Stedman | Stedman, Ray | Main Service | Doing What Comes Unnaturally |
| 31 Dec 1958 | The Lord and His Church | | | | Stedman | Ray | Ray Stedman | Stedman, Ray | Main Service | The Lord and His Church |
| 31 Dec 1958 | The Supreme Need for Fruit | Hebrews | 6 | Hebrews 6:1-12 | Stedman | Ray | Ray Stedman | Stedman, Ray | Main Service | The Supreme Need for Fruit |
| 31 May 1959 | DeGaulle, Dulles and Destiny | | | | Stedman | Ray | Ray Stedman | Stedman, Ray | Main Service | DeGaulle, Dulles and Destiny |
| 12 Mar 1960 | How Should A Christian Combat Communism? | | | | Stedman | Ray | Ray Stedman | Stedman, Ray | Main Service | How Should A Christian Combat Communism? |
| 24 Apr 1960 | Songs of Saints | | | | Stedman | Ray | Ray Stedman | Stedman, Ray | Main Service | Songs of Saints |
| 30 Apr 1960 | The Christian and Capital Punishment | | | | Stedman | Ray | Ray Stedman | Stedman, Ray | Main Service | The Christian and Capital Punishment |
| Date | | Book | Chapter | | | | | Speaker | Sermon Series | |