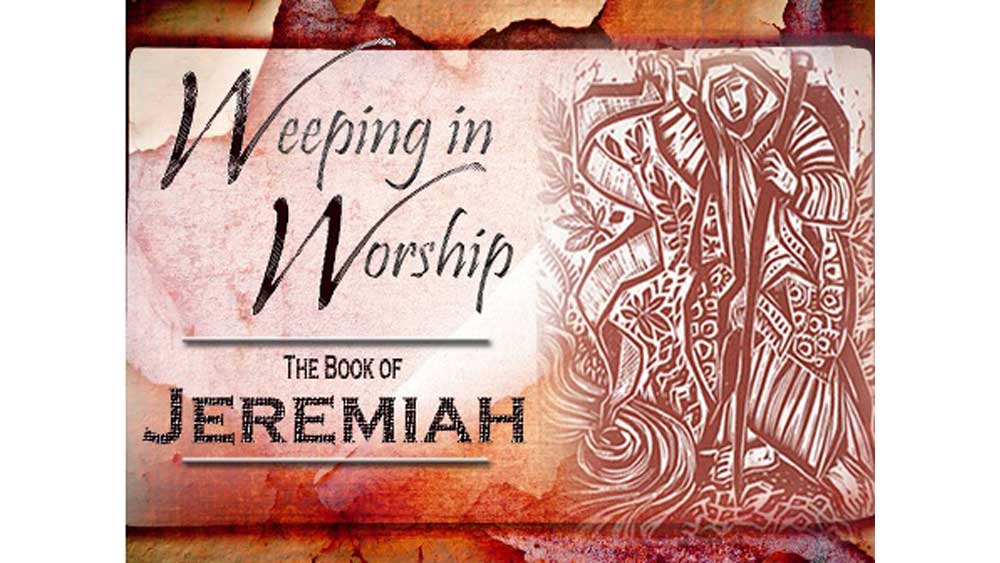 This is one of the most hopeful promises contained in Jeremiah - the promise of salvation through faith. God promises restoration of his relationship with His people along with restoration of their relationships with each other. The basis of this restoration is forgiveness of sins that frees us from guilt and personal transformation that frees us to love each other. The new covenant is a complete religious and social transformation. This is the promise that we have received.
Scripture References: Jeremiah 31:31-34
From Series: "Weeping in Worship"
The book of Jeremiah gives us a raw and rich portrait of the life of Jeremiah. It provides us with a rare example of the interior life of a prophet. As we study it, we will be encouraged to experience honestly the circumstances that we are facing by Jeremiah's stark honesty. We will be given hope as we see the stark picture of a painful reality into which God promises redemption. But most of all, we will see how God works through failure and be encouraged that God will work in the midst of the failure of this world and through our personal failures.
More Messages from Paul Taylor...