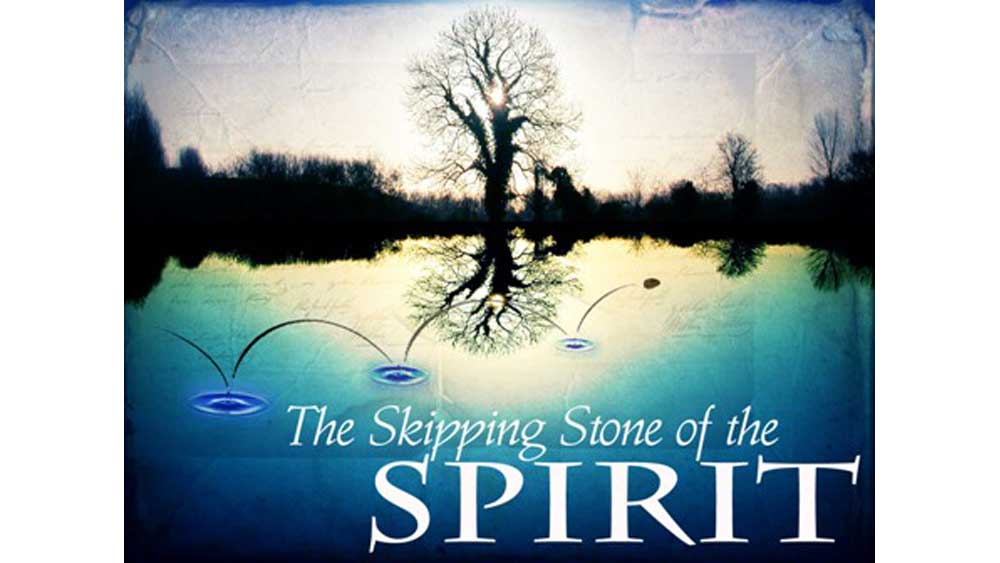 History: Augustine, City of God, 5th century ----- People have many different opinions as to how a Christian should live out their faith in the political arena. By looking at Paul's instructions, we learn to submit to political authorities, but also to view their activities in terms of the spread of the gospel. Augustine sought to guide a community faced with political crisis and open their eyes to the deeper reality of what God is doing behind earthly political events. We need to learn how to engage politically in a way that honors Christ, and that takes seriously the reality of the heavenly kingdom that we are a part of.
Scripture References: 1 Timothy 2:1-4, Romans 13:1-7
From Series: "The Skipping Stone of the Spirit"
Following Christ is difficult in any culture. Every culture presents new challenges to following the unchanging Christ in a changing world. In this series, we will investigate what it means to follow Christ in the light of six themes that are particularly challenging in our culture. Like a stone skipping across a pond, we will start with Scripture, continue with church history, and finish in our own time, always asking what it looks like to follow Christ in the changing times of culture. Each message will begin with the foundation of Scripture, looking at what God has revealed to help us navigate these issues. We will continue our journey by looking at another time in history when this theme has been particularly significant to find out how followers of Christ in that age addressed the issue. We will complete our journey in our own culture, asking how we can follow Christ through the many questions that face us today.
More Messages from Paul Taylor...