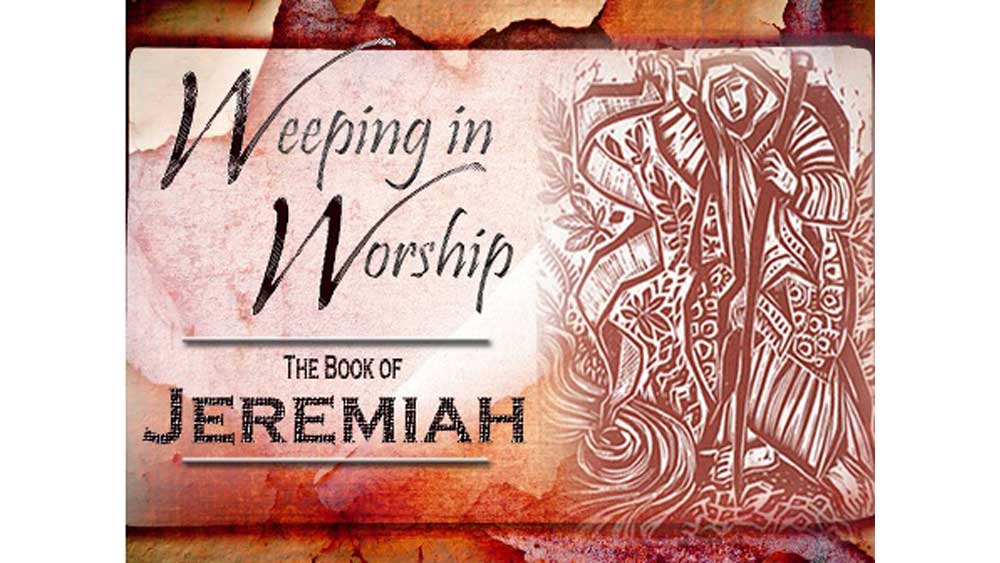 This section provides an explanation on the nature and consequence of sin. Sin is described as being deeply ingrained in people's hearts. Sin is not primarily an activity, it is a condition. Sin infects everyone. The essence of sin is being turned against God. The essence of sin is hell itself: rebellion against God. And the consequence of sin is its result: separation from God. The alternative to sin is pictured as a well-watered tree: deep abiding relationship with God.
Scripture References: Jeremiah 17:1-11
From Series: "Weeping in Worship"
The book of Jeremiah gives us a raw and rich portrait of the life of Jeremiah. It provides us with a rare example of the interior life of a prophet. As we study it, we will be encouraged to experience honestly the circumstances that we are facing by Jeremiah's stark honesty. We will be given hope as we see the stark picture of a painful reality into which God promises redemption. But most of all, we will see how God works through failure and be encouraged that God will work in the midst of the failure of this world and through our personal failures.
More Messages from Paul Taylor...