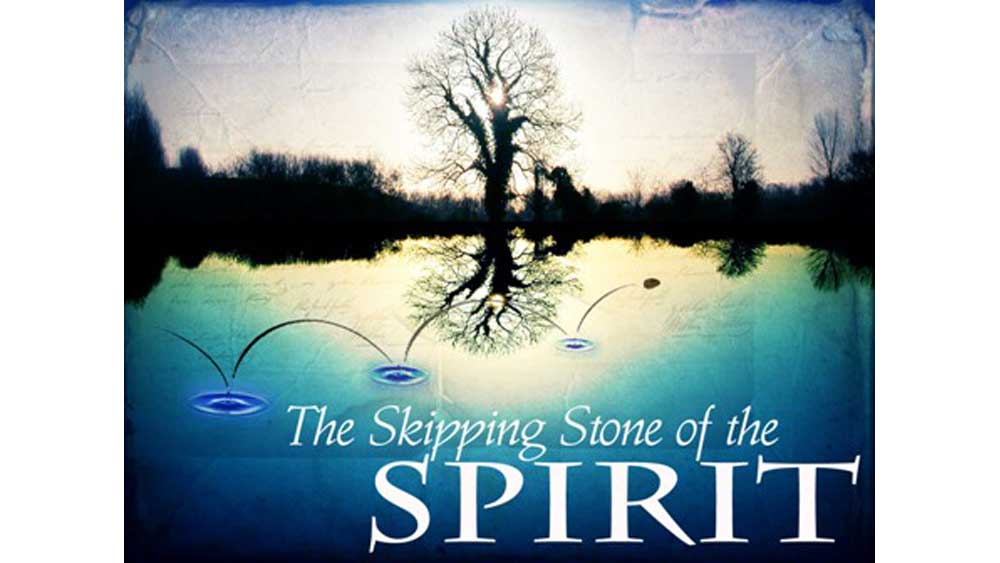 History: Invention of the printing press, 15th century ----- The last generation has seen the most rapid advance of communication technology that the world has ever known. However, communication technology has changed in history before. In this message, we will begin by considering the description of the Incarnation of Christ from John's gospel as a new form of communication from God to His people. Looking at the invention of the printing press in the 15th century will show us a time when the church was forced to grapple with new ideas of communication. Finally, we will consider how to respond to the changing technology of our own day wisely, but without fear.
Scripture References: John 1:1-15, John 1:14
From Series: "The Skipping Stone of the Spirit"
Following Christ is difficult in any culture. Every culture presents new challenges to following the unchanging Christ in a changing world. In this series, we will investigate what it means to follow Christ in the light of six themes that are particularly challenging in our culture. Like a stone skipping across a pond, we will start with Scripture, continue with church history, and finish in our own time, always asking what it looks like to follow Christ in the changing times of culture. Each message will begin with the foundation of Scripture, looking at what God has revealed to help us navigate these issues. We will continue our journey by looking at another time in history when this theme has been particularly significant to find out how followers of Christ in that age addressed the issue. We will complete our journey in our own culture, asking how we can follow Christ through the many questions that face us today.
More Messages from Paul Taylor...